Looking for information about ProntoForms features and functionality? Visit our Product Documentation Portal.
Announcing New Flexible and Powerful Document Types
We are pleased to announce a set of new features that expand the ways you can use and access data from submitted forms.
Custom Email Body Messages
Email data destinations now give you more control over the content of emails they send. Say goodbye to generic emails! You can now create a completely custom email body message to send along with your documents. Compose custom text, and control every aspect of formatting, including font styles and images.
You can even reference answers from submitted forms in the message.  Generate emails that contain notes or details from your site visit, or even personalize your messages by using a customer contact name in your greeting. Your customers now get your custom content, allowing you to control every aspect of how they interact with your brand.
Documentation:  Email Body Message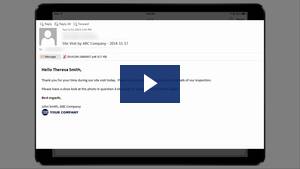 New Documents Architecture
We have re-organized the way documents are customized and configured.  Documents are no longer configured in a form version; they are set up separately and can be connected to forms just like data destinations. This allows you a lot more flexibility in how you handle your form submissions.
Multiple documents can be sent through one data destination
Send out different customer-facing and internal-use documents with the same form
Set up a document once, and use it with multiple forms
Documentation: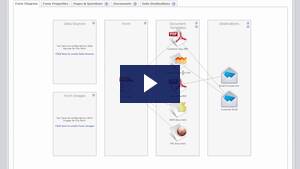 Flexible Document Types
New document types give you access to your data in more formats than before, and allow for even more customization.  
PDF, Word, or HTML:  Great for invoices, work orders, and any customer-facing documents.  You have a lot of formatting options to control their appearance.  Precisely control what questions are included, making it easy to create different customer-facing and internal-use documents for the same form.
Event Invitations and Business Cards  allow direct integration with calendar and mail programs.  You can schedule your next site visit just by submitting a form.  
Structured data formats are great for integration with your back office.   The new CSV document is fully customizable, allowing you to control what columns are included, and their exact order.
Template-driven text documents give you ways to build your own data structure, and export data as any file type.
Documentation: Documents Overview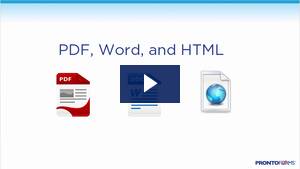 Question Filtering in PDF, Word, and HTML Documents
You now have total control over what questions are included in your PDF, Word, and HTML documents.  These documents have a new "question filtering" option.   Include all form questions in your documents, include only the questions you select, or hide the questions you select.  Simply enter question labels to customize what data is included.   
Because a form can use multiple documents, this makes it easy to create customer-facing documents, when customers shouldn't see some internal information -- like hourly rates or equipment costs -- while still producing documents for internal use that have all the data your users have collected.
 Documentation: Visual Documents > Question Filtering
Event Invitations
You can now schedule your next meeting, appointment or site visit directly from a mobile form.  Connect your form to an email data destination and an Event Invitation document.  Then, when you submit the form, event invitations can be sent by email to customers, users, and more, with the date and time set by answers in the form.  Recipients can accept the invitation to add it to the calendar of their mail program.  You can also send PDFs or other documents in the same email so that your recipients have the full details.  
Documentation: Event Invitations